JOIN US for our WOVI-Wide Holiday Party!
WOVI Members and Guests
Thursday, December 1, 5:30-8:00 p.m.
Olive Garden on Belt Line at Midway
4240 Belt Line Rd, Addison, TX 75001
We are celebrating 15 years and YOU need to be there!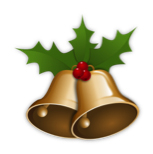 WOVI will be celebrating from now until next September 2017. And the best way to start is with the annual WOVI-wide holiday gathering.
Back by popular demand will be the talent show. Perhaps the chipmunks will return! Plan now for your moment in the spotlight and let your Chapter President know what you will be doing. Each Chapter needs at least one act! Anything goes: Singing! Poetry! Skits! Musical instruments! Dance routines! Videos! Group activity! The stage is yours—bring on the talent!
We will have a karaoke machine available, but other forms of talent or entertainment are welcome! If you require a specific karaoke song, please bring your own track.
The plan is to gather, enjoy some great Italian food, shop, share, and have a little friendly competition. "Big WOVI" will designate the best talent winner for the evening!
The FUN agenda includes:
Light hors d'oeuvres provided by WOVI, Inc.
Group sing-along
Entertainment by the best stars of all
Silent Auction—indulgent shopping
Gift exchange (up to $10 value)
Join us as WOVI celebrates 15 Years of Empowering Women to Mentor and Lead with Strength and Grace! and gets ready to welcome in a new year together!
So, mark your calendar for December 1st and then:
Make a list and check it twice—Invite your friends
Decide on how you want to entertain us and let your president know
Donate to the Silent Auction (Details and contact info to follow)
Purchase a gift for the exchange (optional) with a value of up to $10
See you soon!
Mary Boyd & Janet Wilemon, Co-Chairs