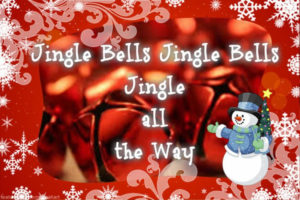 to the
WOVI Holiday Party!!

WHO? WOVI Members and Guests
WHEN? Wednesday, November 29, 5:30-8:00 p.m.
WHERE? Kitchen Café Dallas
WHY? It's the most WOVI-est time of the year!

WOVI loves to celebrate and we are starting early this year. Put the turkey platter up and join us on Wednesday, November 29, and start the holiday party season.
When WOVI parties, you are the entertainment! Start practicing your moves and grooves for your part in this year's talent show. Or, join with your fellow members and leaders of your Chapter to come up with a skit, a song, a dance–there are no limits!!
Come hungry–WOVI will provide the appetizers and soft drinks and tea. You are on your own for your meal or any other drink choices.
To continue the competition and the fun, and get started on all that holiday shopping, there is a chance to purchase raffle tickets and win some great items. Stay tuned for more details and to donate!
Totally optional–but always fun–is our annual gift exchange. Bring a $10 gift to share or trade with another member or guest.
Mark your calendar for November 29 and then:
1) Make a list and check it twice-invite your friends!
2) Decide on how you want to entertain us and let your Chapter president know
3) Donate to the Raffle (Reach out to Debra Sanford at debra.l.sanford@gmail.com to donate.)
4) Purchase a gift for the exchange (optional) with a value of up to $10
5) RSVP now to wovirsvp@gmail.com

Location details:
Kitchen Café Dallas
17370 Preston Road, Suite 415
Dallas, TX 75252
(about a half-mile north of Campbell and on the right)

We do hope you will join us.
It won't be the same without you!

See you soon!
WOVI, Inc. Board