Purpose… Passion… Power…of Mentoring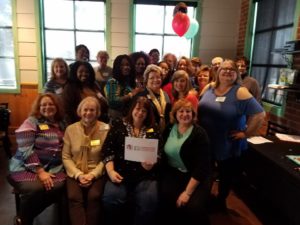 WOVI's LeadersRing

™



Saturday, January 27, 2018

When:
Saturday, January 27, 2018, 1:00 – 3:00 PM
Time:
1:00 to 3:00 PM
Where: 
WHAT: Education, Mentoring, and Leadership Training for WOVI Members and Guests
Refreshments provided. Join us early for a no-host lunch. Program starts at 1PM
The WOVI theme this year is "Purpose…Passion…Power… of Mentoring! At our first LeadersRing event for 2018 we will concentrate on the PURPOSE of Mentoring.What is your purpose? If you are focused on mentoring, your purpose includes forging connections, building relationships, and fostering open communication with your mentees. An important tool to equip you for all of the above is understanding Social Styles: the inherent different methods each of us use when interacting. What is your social style? What behaviors, attitudes, and motivations reveal our social styles? How can we use this information to forge stronger connections, build more beneficial relationships, and enable meaningful communication with others? Join us for another vibrant and illuminating WOVI LeadersRing to find out!

Angie Key is our guest presenter on the topic of "Social Styles." Angie will engage and inform us as she teaches us more about ourselves and those we seek to mentor. Angie is an award-winning Distinguished Toastmaster, presenter, and a creative photographer.
Join us for the 2018 WOVI Inc. LeadersRing event: The Purpose of Mentoring
Look forward to: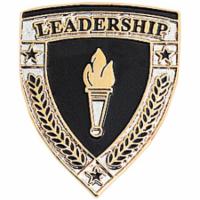 Meeting and greeting WOVI women leaders from all across the metroplex:
Chapter leaders, Management Council and Board members.
Developing your leadership skills with a workshop on building WOVI teams.
Participating in our speed mentoring exercise!
Look for more information and RSVP on our web site and in your email soon!
The LeadersRing is led by the Management Council. It serves as a time for Chapter leadership team members to meet and share best practices with other Chapters. Members in leadership positions, or anyone wanting to know more about leadership skills are encouraged to attend.
See you January 27!   
LeadersRing™:
 Join us…learn….grow!
The LeadersRing™ in WOVI, Inc. is led by the Management Council. It serves as a time of training for chapter leadership teams. It is also a time to share best practices with other chapters. Members who are interested in learning more about WOVI, more about WOVI positions of service, or more about leadership skills in general are encouraged to attend or call.
LeadersRings are held periodically. Some are via conference calls and some are live face-to-face meetings. Detailed information about the type of meeting and location of meetings will be sent via email (you may sign up to receive these announcements on the right side of this page) to all members and posted on the website. Visit this page periodically for details and watch your email inbox for announcements.
For More Information:
If you have questions about the LeadersRing™, please contact the current Management Council President using the form below: