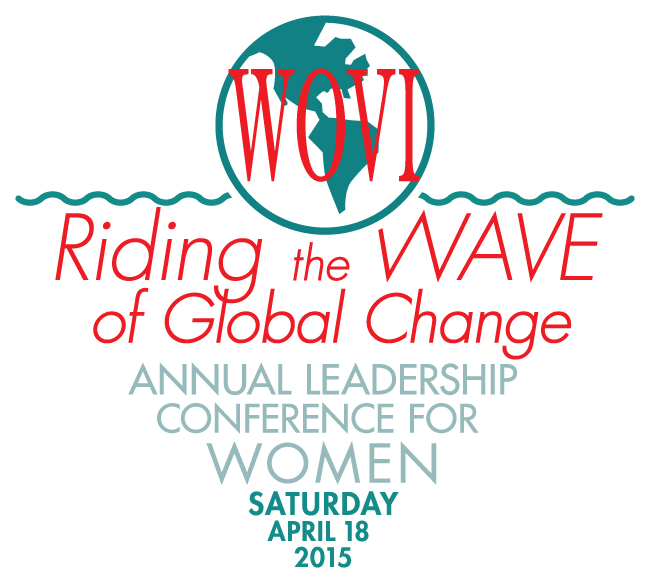 Riding the Wave of Global Change
2015 WOVI ANNUAL LEADERSHIP CONFERENCE
WOVI Annual Leadership Conference




Saturday, April 18, 7:30 AM – 4:00 PM




at the Hilton Garden Inn




President George Bush Turnpike, Richardson, TX.


(

map

)
Prepare for a tidal wave, as Women of Visionary Influence storm the Hilton Garden Inn in Richardson to learn and grow together. The theme is: "Women Riding the Wave of Global Change." There will be a keynote speaker, a luncheon speaker, a closing speaker, a panel discussion with a moderator and three participants and 6 educational presenters. Let me give you a little taste of what to expect!
Opening keynote speaker is none other than energetic, dynamic Barbara Crousen all the way from Abilene, Texas. Barbara was on our Panel at the conference a couple of years ago. We've tried to get her back before now and are successful this year. Another note about her: She is the first woman to coach a men's team to an NCAA national championship in any sport. She was inducted into the Big Country Athletic Hall of Fame in 2014.
That's just the beginning… Following Barbara's opening keynote speech is our ever popular panel. Panels are always powerful and made even more so, because our own Frances Pelley is the moderator and she always brings in something exciting and different. Our panelists include Sandra Spencer, Director of Women's and Gender Studies Program at UNT and finalist for our 2014 WOVI Mentor of the Year Award. Panelist Maria Hasenhuttl brings her knowledge and experience with Strategy and International Management at the University of Texas at Dallas. Maria has also served as student advisor for the WOVI Jindal SOM Chapter. Our third panelist is WOVI's own Peggy Campagna, with all her experience multiplied many times by her limitless energy and valuable knowledge as an entrepreneur, businesswoman and leader. Each of these women qualifies for an award for being incomparable.
We have, for your inspiration, knowledge and learning, a luncheon keynote speaker truly back by popular demand: Award winning storyteller, Elizabeth Ellis. Those of you who attended our 2011 conference will remember Elizabeth. Women were talking about her for a year and more after that conference. Some still are. Now there will be new and fresh topics of discussion. You are in for a real treat!
Then we have educational sessions that will curl your toes while you sit there absorbing all the great knowledge the presenters impart:
Dr. Deborah G. Estes

Executive Coach and Intuitive Advisor

Anne Kjellgren: Your Divine Purpose in a World of Change

Ann Ranson, Coach, Trainer and Tea Purveyor:

Handling Change from the Inside Out

Belinda Mays, Applications Expert and Data Management Professional

and more!
You can also participate in a Raffle, and check out – or get a table – at the Vendor Faire!
To reserve your place at this event, download the registration form and send it in with your payment TODAY!
Registration
CLICK HERE to download registration form.
Complete and mail or fax to WOVI with payment. If you choose to pay by PayPal online, you may use the buttons below.