Mentor of the Year
Unoma Okorafor, PhD (right) and Michel Morales, Nominator

The WOVI 2017 Mentor Recognition Luncheon was the very best ever! The nominees for the award were phenomenal women from across the Dallas/Fort Worth area. The nominees came from corporate, education, nonprofit and the community at large. It was amazing to see such accomplished women taking the time to give back by mentoring others. This year it was so clear from each person the importance of "paying it forward."
Congratulations to the rest of the nominees acknowledged in their respective fields:
Lupita Murillo Tinnen, PhD – Mentor of the Year – Educational – Visual Arts
Grace Tyler – Mentor of the Year – Community
Kimberly A. Williams, PhD – Mentor of the Year – Education – Administration
Mary Jo Polidore – Mentor of the Year – Corporate
Patrice Withers-Stephens – Mentor of the Year – Nonprofit

The 2017 WOVI Mentor Recognition Luncheon was held Friday, October 20, 2017 (11:30 am – 1:30 pm)
---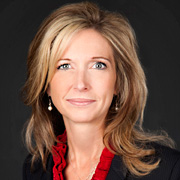 Our 2017 Keynote Presentation by:
Virginia Rose-Harris
Our keynote speaker, Virginia Rose-Harris, MBA, FACHE, Officer of Texas Health Resources, presented "The Purpose, Passion and Power of Mentoring" and encouraged us all to pay it forward. She emphasized the importance of mentoring whether it be informal or formal. The objective is to reach out to help someone that has the desire to succeed but just needs some guidance. Virginia shared personal stories about the various mentors who helped her along the way, starting with her Catholic school teacher who encouraged her to take part in a play and allow her voice to be heard. She acknowledged the people that helped her throughout her career, including her board of directors. She encouraged us all, where possible, to have our own "board of directors"—those people that mentor and guide us through our careers and life.
Yes, WOVI had another very successful Mentor Recognition Luncheon, and we all are committed in 2017-2018 to pay it forward.